THE FIDUCIARY ACTIONABLE KNOWLEDGE IN THIS POST MAY CONTAIN AFFILIATE LINKS. WE GET A COMMISSION, AT NO COST TO YOU, IF YOU DECIDE TO CLICK THROUGH CERTAIN LINKS. WE ONLY RECOMMEND PRODUCTS OR ORGANIZATIONS THAT WE BELIEVE WILL PROVIDE YOU WITH REAL RESULTS. THE INFOMATION IN THIS POST MAY HAVE BE DERIVED FROM THE SOURCES FOUND IN THE 'WORKS CITED' SECTION AT THE BOTTOM OF THE PAGE. PLEASE READ OUR DISCLOSURE PAGE FOR MORE INFO.
Life will never stop trying to teach you about money; you just have to listen and learn. There is no secret to becoming wealthy, you simply must learn. If you find yourself in a financial mess, it simply means you have a lesson to learn. If you learn the lesson life is trying to teach you then you will grow your wealth.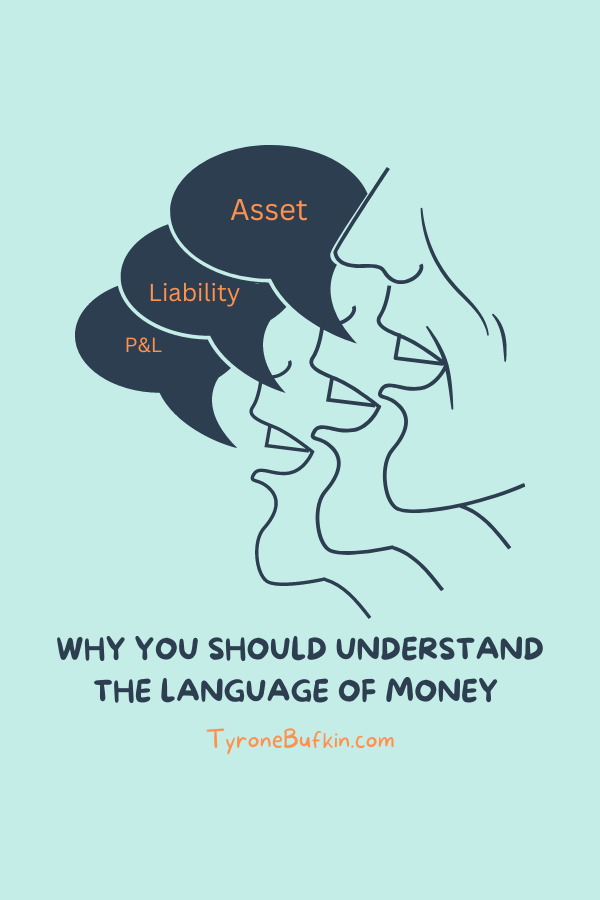 Why Teach Financial Literacy?
Rich Dad Poor Dad: What the Rich Teach Their Kids About Money - That the Poor and Middle Class Do Not!
Too many people focus on the money rich people have instead of their most significant wealth; their education. It is not about how much money you make, it's how much money you can keep and how many generations you can keep the money. A life of wealth starts with financial literacy. The basic language of financial literacy is accounting. Unfortunately for most people, the subject of accounting is the most boring and confusing thing in the world. However, the basics are very simple. Consider the foundation required for a house, now imagine if you built a skyscraper on that house's foundation. How stable would the skyscraper be? Could you even finish building the skyscraper before it fell? Trying to become wealthy without having financial intelligence is like building a skyscraper on a house's foundation.
The first rule of a solid financial foundation is to know the difference between an asset and a liability. An asset puts money in your pocket. A liability takes money out of your pocket. It really is just that simple. However, the reason the poor and the middle class can't get out of the rat race is that they think liabilities are assets. An asset is not defined in words, but in understanding numbers on your profit-and-loss statement and a balance sheet. The profit-and-loss statement measures income and expenses and the balance sheet measures assets and liabilities. The relationship between the P&L and the balance sheet is vital to defining assets and liabilities. The poor use a source of income to pay for expenses and has no money left over for liabilities or assets. The middle class uses a source of income to buy liabilities that create more expenses. The rich invent assets that generate income that pays for expenses and liabilities. The reason more money does not solve the problem is that adding more money only accentuates the cash flow pattern you are already running. When given more money, the poor and middle class simply buy more liabilities and create more expenses.

Only financial intelligence can solve money problems. A person can be highly educated and professionally successful but somehow still struggle with dangerous financial problems. Rich dad's traditional education ended at 13 but he was directing, instructing, ordering, and asking questions of highly educated bankers, attorneys, accountants, brokers, investors, managers, and employees that came at his beck and call and cringed when he didn't approve of them. Robert Kiyosaki and Mike learned more sitting in on his meetings at nine years old than they did in all their years of school, college included. Rich dad would tell them "An intelligent person hires people who are more intelligent." When it comes to money, high emotions tend to lower financial intelligence. It is usually the reason people think their house is their greatest asset and the best primary income is through its salary. As their wages increase, so do their taxes and expenses: hence, the phrase "the Rat Race." The reason they have to play it safe is that their financial positions are tenuous at best. Their livelihood becomes entirely dependent on their employer.
Once you understand the difference between an asset and a liability, concentrate your efforts on buying income-generating assets. That's the best way to get started on a path to becoming rich. Keep doing that, and your asset column will grow. Keep liabilities and expenses down so more money is available to continue pouring into the asset column. R. Buckminster Fuller's definition of wealth is a person's ability to survive so many days forward-or, if I stopped working today, how long could I survive? Wealth is the measure of the cash flow from the asset column compared with the expense column.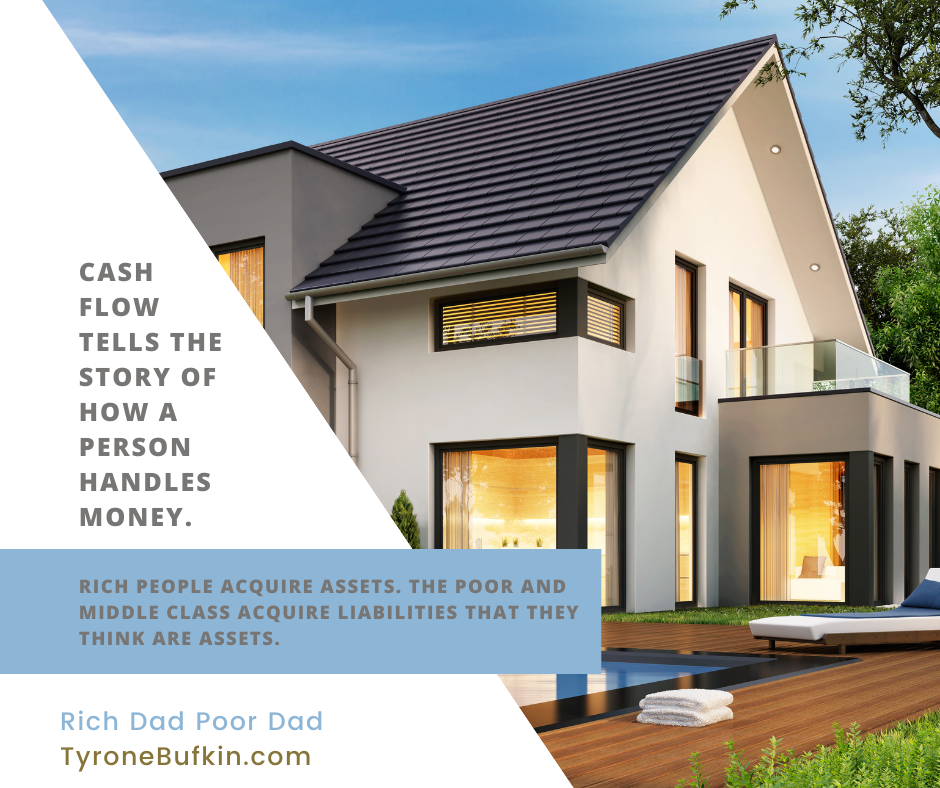 As any type of entrepreneur, you need to have a solid financial education. As a career entrepreneur, you need to know that the company to choose to grow with is actually growing. The last thing you want to do is spend your time and energy at a job that is not going to be around long-term. You don't need to know everything but you should have your eyes open and be able to help navigate the company out of financial danger. Knowing the difference between assets and liabilities is most critical for start-up entrepreneurs because at this stage you must figure out what to spend money on when you have no money. Making bad financial decisions can delay or even derail your business indefinitely. Small businesses and so on have a little more wiggle room but a lack of financial education will support the threat of losing everything you have built.
Why learn financial literacy? It is the base of all your entrepreneurial and personal goals. It is not that hard to learn. It's the old-school financial gurus who want to convince you that finance is too difficult of a subject to learn. That way you will blindly hand your money over to them. Don't fall victim to that. Grow your financial intelligence incrementally and recognize that will you make a financial mistake it simply means you have more to learn. If you keep learning and failing, eventually you will achieve whatever wealth you seek.
Works Cited
Robert Kiyosaki. "Why Teach Financial Literacy?" Robert Kiyosaki - Rich Dad Poor Dad: What the Rich Teach Their Kids About Money - That the Poor and Middle Class Do Not!, 1997. pp. 55 - 82