THE FIDUCIARY ACTIONABLE KNOWLEDGE IN THIS POST MAY CONTAIN AFFILIATE LINKS. WE GET A COMMISSION, AT NO COST TO YOU, IF YOU DECIDE TO CLICK THROUGH CERTAIN LINKS. WE ONLY RECOMMEND PRODUCTS OR ORGANIZATIONS THAT WE BELIEVE WILL PROVIDE YOU WITH REAL RESULTS. THE INFOMATION IN THIS POST MAY HAVE BE DERIVED FROM THE SOURCES FOUND IN THE 'WORKS CITED' SECTION AT THE BOTTOM OF THE PAGE. PLEASE READ OUR DISCLOSURE PAGE FOR MORE INFO.
Have you ever considered going back to school so you can get a better job? Or seeking another job that pays more money? Then you don't understand the difference between your profession and your business. If you are saying, "I don't want a business" then you are ultimately saying you don't want to be financially stable.  Rich Dad Poor Dad by Robert Kiyosaki breaks down this critical financial concept that everyone needs to apply no matter what their life goals are.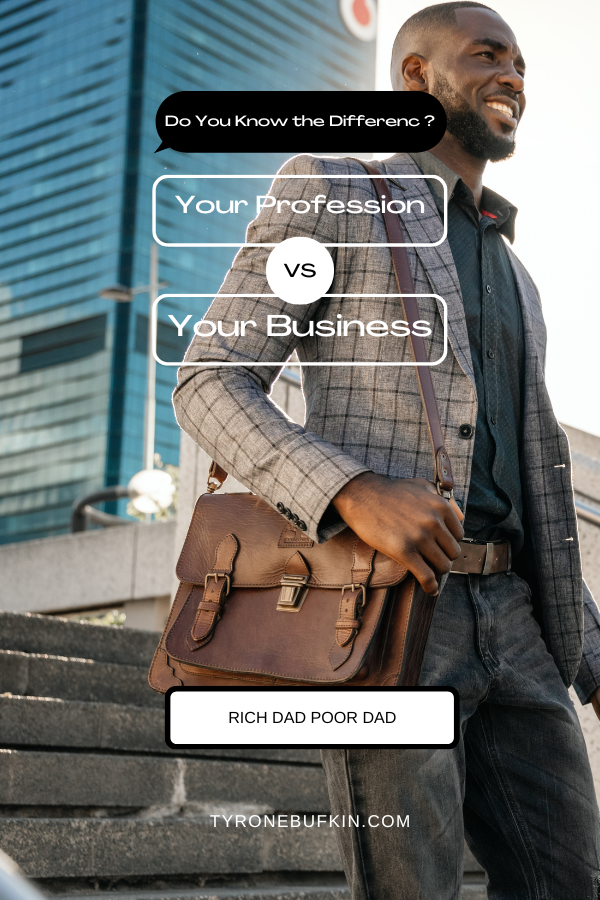 Rich Dad Poor Dad: What the Rich Teach Their Kids About Money - That the Poor and Middle Class Do Not!
You may think the owner of McDonald's, Ray Kroc, successfully grew a hamburger business. However, the hamburger business was only a by-product of the massive real estate business he was building. Every time he sold a hamburger franchise, he was paying attention to the location of the real estate and as a result, McDonald's owns some of the most valuable intersections and street corners in the world. People struggle financially because they don't mind their own business. Instead, people spend their lives building someone else's wealth. There is a big difference between your profession and your business. Your business is your asset column, not your income column. People get into financial trouble when they depend too much on income from a job because it only grows someone else's business.

You should keep your daytime job, you need stability when building your asset column. At the same time, begin buying assets that will go up in value, keep your expenses low, and reduce liabilities. Real assets include anything that does not require your constant attention and has the ability to generate income either now or in the future. Minding your own business means building a strong asset column. Once a dollar goes into it, never let it come out. Money is the best employee you can ever have because it works 24 hours a day and can work for generations. As your cash flow grows, you can then indulge in some luxuries paid for by your assets, not your income. You would be able to enjoy the luxury, your cash keeps flowing, and your lifestyle only changes for the better.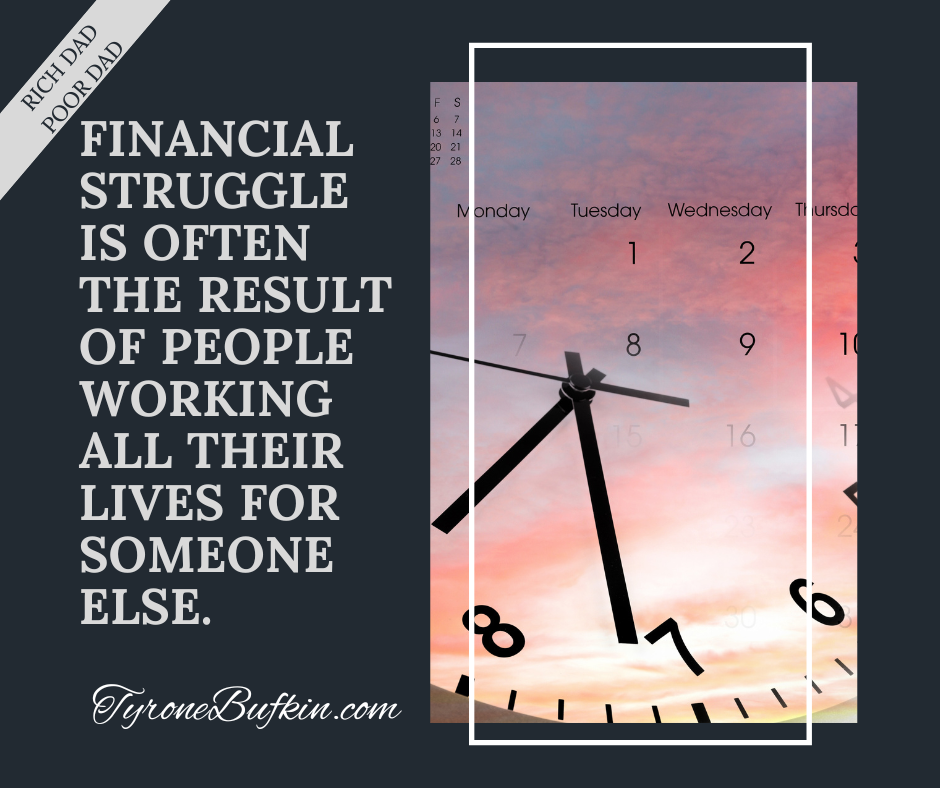 As an entrepreneur, you may be thinking this is a lesson you have already learned because you are already an entrepreneur. However, the question becomes is your business a real asset? If you have to work in your business constantly then it is not a real asset yet, it's a job. Don't quit your job. Develop assets in and alongside your business. In the best-case scenario, you will end up with a business that becomes an asset to add to your existing portfolio of assets. Mind your own business and you will become wealthy and successful; your business is your asset column.
Once again, reading through Rich Dad Poor Dad opens my eyes to the most critical lessons I thought I knew but really didn't. Mind your own business, build your asset column, and become rich. It reminds me that the success formula is simple, but not easy. Buying and building real assets takes a lot of education, time, and mistakes. It starts with taking action incrementally each day. I hope like me you are finally taking action on amazing information such as Rich Dad Poor Dad and not just reading it. Knowledge is not power, acting on knowledge is power.
Works Cited
Robert Kiyosaki. "Mind Your Own Business" Robert Kiyosaki - Rich Dad Poor Dad: What the Rich Teach Their Kids About Money - That the Poor and Middle Class Do Not!, 1997. pp. 83 - 94