THE FIDUCIARY ACTIONABLE KNOWLEDGE IN THIS POST MAY CONTAIN AFFILIATE LINKS. WE GET A COMMISSION, AT NO COST TO YOU, IF YOU DECIDE TO CLICK THROUGH CERTAIN LINKS. WE ONLY RECOMMEND PRODUCTS OR ORGANIZATIONS THAT WE BELIEVE WILL PROVIDE YOU WITH REAL RESULTS. THE INFOMATION IN THIS POST MAY HAVE BE DERIVED FROM THE SOURCES FOUND IN THE 'WORKS CITED' SECTION AT THE BOTTOM OF THE PAGE. PLEASE READ OUR DISCLOSURE PAGE FOR MORE INFO.
Does it ever seem like rich people know something that you don't and that's why they are rich and you are not? Well, you're not wrong but the good news is, the information the rich use to create wealth is free and you can use it starting today. Robert Kiyosaki's Rich Dad Poor Dad is a proven source for wealth building and this chapter on inventing money is critical. If you have heard it before but you are not doing it, hopefully, I can present this information in a new way so you can start using it today.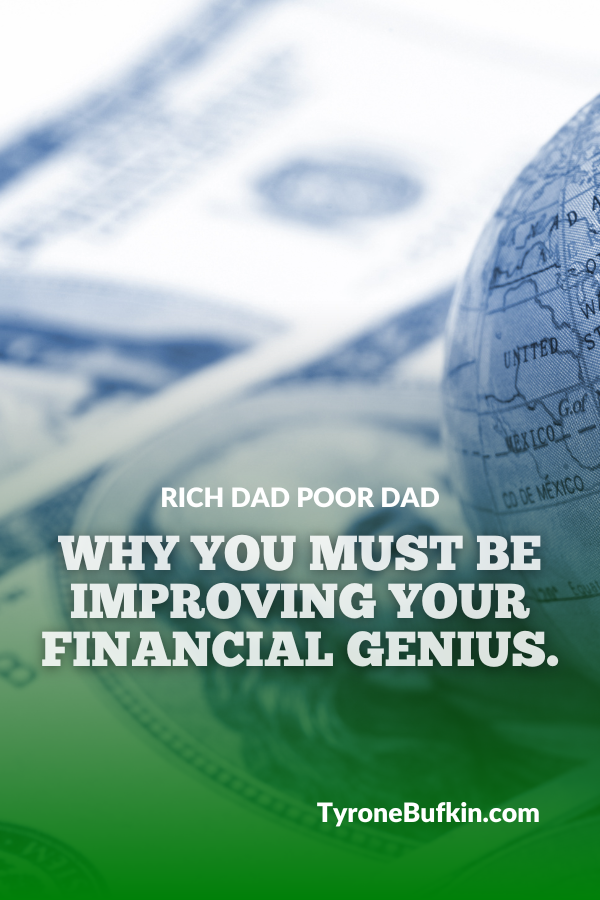 Rich Dad Poor Dad: What the Rich Teach Their Kids About Money - That the Poor and Middle Class Do Not!
You have tremendous potential, and you are blessed with gifts. Yet the one thing that holds you back is some degree of self-doubt and self-confidence. Some are more affected than others. It is excessive fear and self-doubt that are the greatest detractors of personal genius. Your financial genius requires both technical knowledges as well as courage. If the fear is too strong, the genius is suppressed. Instead, you must learn to take risks, to be bold, and to let your genius convert that fear into power and brilliance. Unfortunately, when it comes to the subject of money, people would rather play it safe. So why bother developing your financial IQ? No one can answer that but you.
300 years ago the land was wealth. Later, wealth was in factories and production, and America rose to dominance. Today, wealth is in information. And the person who has the most timely information owns the wealth. The problem is that information flies around the world at the speed of light. The new wealth cannot be contained by boundaries and borders as land and factories were. So many people struggling today, often working harder, simply because they cling to old ideas. They want things to be the way they were, and they resist change. Old ideas are their biggest liability. Don't fall into that trap.
Robert Kiyosaki's game, CASHFLOW is designed to help you learn how money works. In playing the game, you will learn about the interaction of the income statement with the balance sheet. You learn how cash flows between the two and how the road to wealth is through striving to increase your monthly cash flow from the asset column to the point that it exceeds your monthly expenses. Once you accomplish this, you are able to get out of the Rat Race and out onto the Fast Track. Some people hate this game, some love it, and others miss the point. Games can be a reflection of your behavior in real life. They can be instead feedback systems. Instead of a teacher lecturing you, the game is giving you a personalized lecture, one that is custom-made just for you. The purpose of the CASHFLOW game is to teach players to think and create new and various financial options. Thousands of people around the world have played the game. The players who get out of the Rat Race the quickest are the people who understand numbers and have creative financial minds. Rich people are often creative and take calculated risks. People who take the longest are people who are not familiar with numbers and often do not understand the power of investing. Some people playing CASHFLOW gain money in the game, but they don't know what to do with it. Even though they have money, everyone else seems to be getting ahead of them. And that is true in real life. There are a lot of people who have a lot of money and do not get ahead financially. In the game, and in real life, people pull a great opportunity at the right time and have the right amount of money but have no idea that is a great opportunity. Sometimes, years later they find out about it after everyone else got rich. If the opportunities aren't coming your way, what else can you do to improve your financial position?
Most people only know one solution: work hard, save, and borrow. Few people realize that luck is created, just as money is. This is financial intelligence It is not so much what happens, but how many different financial problems. Waiting for the right thing to happen is like waiting for all the traffic lights to be green for five miles before you'll start your trip. Money is not real. The more real you think money is, the harder you will work for it. If you can grasp the idea that money is not real, you will grow richer faster. The single most powerful asset you have is your mind. If it is trained well, it can create enormous wealth seemingly instantaneously. An untrained mind can also create extreme poverty that can crush a family for generations. You must find your own reason to develop your financial genius.
It's worth repeating that financial intelligence comprises these four main technical skills: Accounting, investing, understanding markets, and the law. The more familiar you become with the four pillars of financial intelligence, the easier it becomes to turn lemons into millions. If you are not versed in these subjects, then you will play it safe, diversify, and only invest in secure investments. The problem with certain investments is that they are so safe that the gains are less. Deals that make the rich even richer are reserved for those who understand the game. It is technically illegal to offer speculative deals to someone who is considered not sophisticated. The more sophisticated you get, the more opportunities will come your way. The greater your financial intelligence, the easier it is to spot a good deal bad deal or make a bad deal good. Start small and plant seeds in your asset column. Some will grow, and some won't. Most million-dollar assets started out as little $5,000 investments. Invest more in your financial education than in stocks, real estate, or other markets. What is risky for one person is less risky for someone else, the difference is almost always financial education. Sometimes you win and sometimes you learn, just don't be afraid of losing. We learn to walk by falling down, the same is true for getting rich. People who avoid failure also avoid success. If you want to be a successful investor, you need to develop three main skills: find an opportunity that everyone else missed, raise money, and organize intelligent people. There is a lot to learn, but the rewards can be astronomical. There is always a risk, so learn to manage risk instead of avoiding it.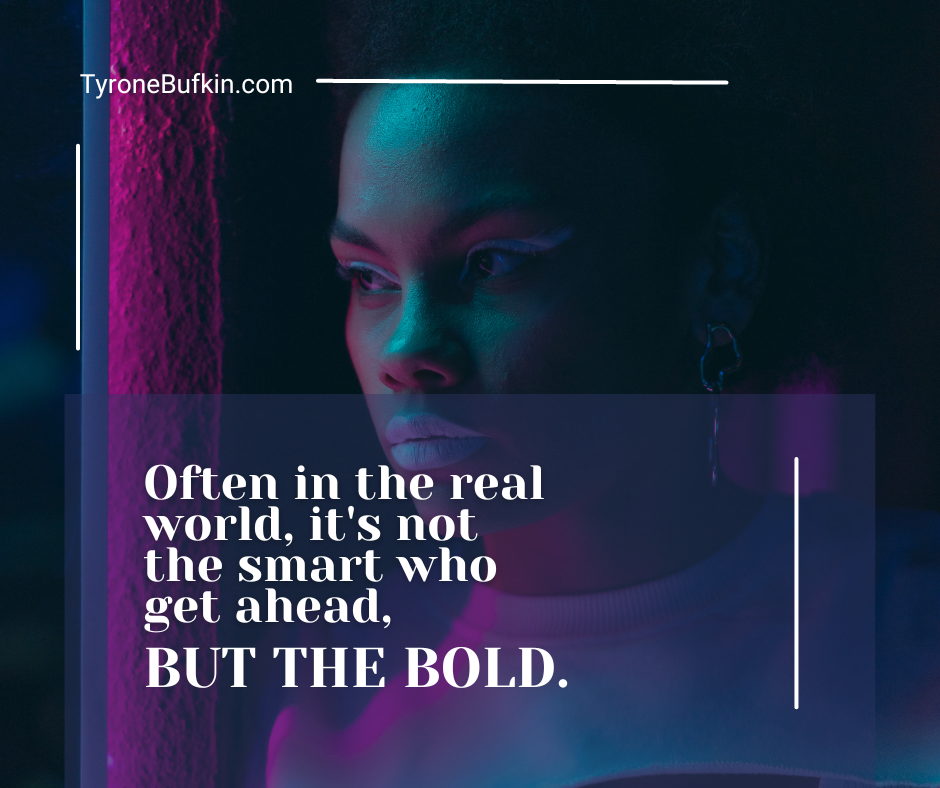 As an entrepreneur, it is easy to measure the success of your business in money. However, if money is not real why measure your success by it? If you build your financial intelligence you can build your business using the right measure of success. As a result, you will create wealth for yourself, your business, and anyone else you want. The rich invent money legally but money is not the goal but the byproduct of knowledge. How can you apply this to your business today?
Understanding money will change everything. You will begin to see the world differently. You will stop working so hard for money. However, you must act on this lesson. Start today looking for opportunities that everyone else will miss because they chasing money. Once you can see and find opportunities then you can find attract money. Finally, you must learn or lead the people required to manage your asset. This process could take time, energy, and failure to accomplish but if you keep at it and you will build all the wealth you want.
Works Cited
Robert Kiyosaki. "The Rich Invent Money" Robert Kiyosaki - Rich Dad Poor Dad: What the Rich Teach Their Kids About Money - That the Poor and Middle Class Do Not!, 1997. pp. 108 - 129